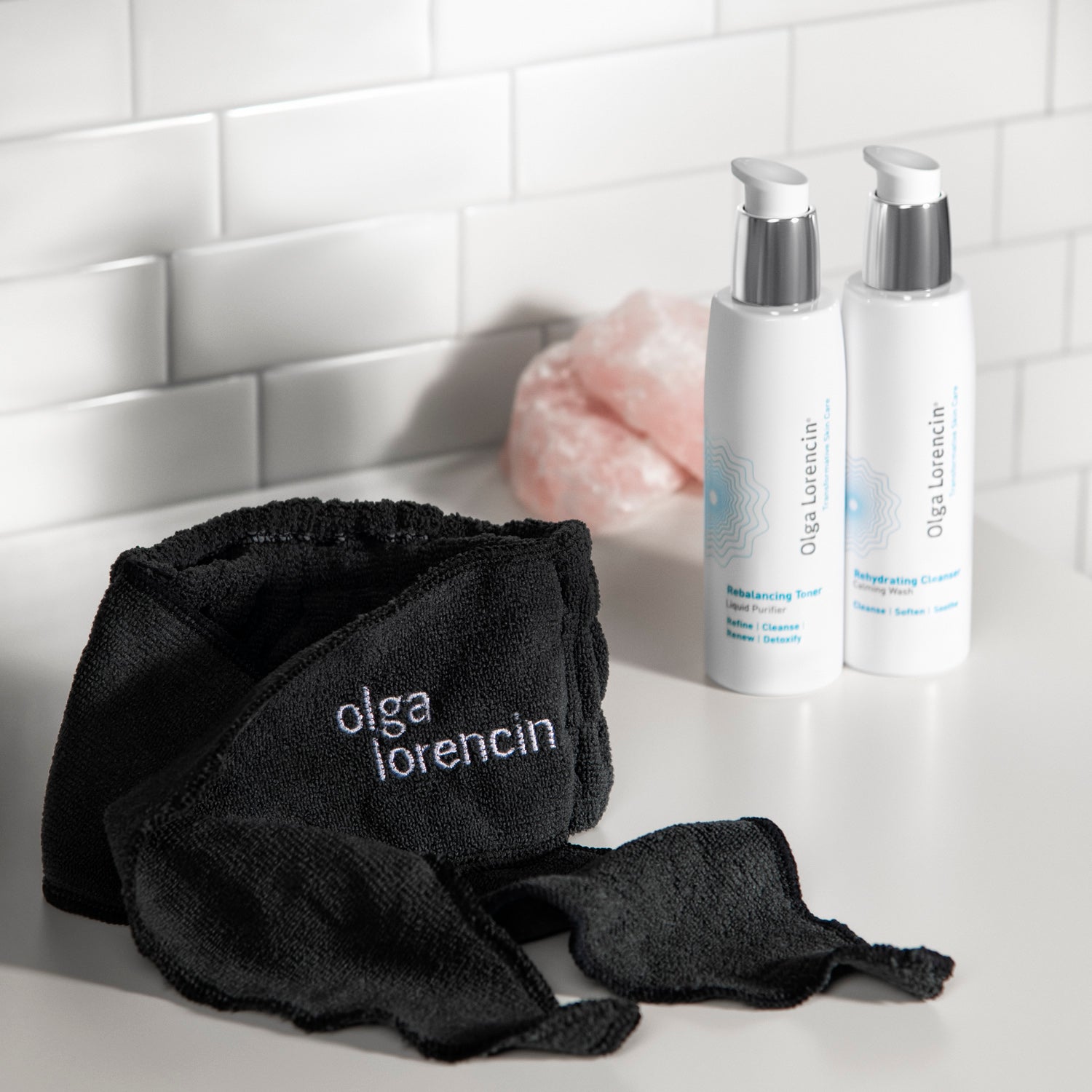 OLSC Headband
Learn More
While your skin is getting the serious treatment it deserves, you can still look and feel cute! Use your Olga Lorencin Skincare headband as part of your AM and PM beauty routine to set the tone for your self-care moments!
Customer Reviews
Write a Review
Ask a Question
02/19/2022
Susanna R.

United States
OLSC Band
I know it's just a head band…. But it's not just any headband it's marvelous it stays in place no joke. I love it.
12/08/2021
Releonea

United States
Just order 1 (or 2) now. Fantastic!!
I have a bunch of various headbands I rotate through to keep my long hair out of my face while double cleansing and while enjoying my at home facials (like Red Carpet Ready obviously). This one actually really surprised me though and has immediately become my absolute favorite. Though the elastic may initially seem like it's a bit tight, Olga and her team knew what they were doing. It totally prevents oil/cleanser/water or any additional products from my hairline. I can slide it on, tie the very cute bow as tight or loose as I feel I need but it always does it job wonderfully and doesn't budge. I even used it on my 14 year old son, who has a typically short guy haircut while doing his first Deep Detox treatment and it worked just as great on his larger head and hairline as it did on me. Honestly, I wish I would have ordered one (or two) of these a long time ago and saved money from repeated purchases of other "ok" but not fantastic headbands (like this is). I think it'd work awesome with all hair types and lengths, including shorter styles or people with bangs, especially for protecting your hair while doing overnight treatments, like Olga's ageless facial in a box. It is like a terry material, so I'm confident that when it gets dirty I will be able to pop it into the wash. I know, I know it's just a headband, but if you are someone like me, someone who religiously washes her face twice a day and loves at home treatments I promise this is a necessary item to own. It makes all these rituals that much more enjoyable by not having to worry about some of the small nuisances, like getting a mask or oil in your hair.