Dip your fingers into scientific decadence
Professionally formulated to transform the skin, each and every product holds potent hand-picked ingredients and ultra-rich textures that deliver accelerated, long-lasting results. After 25 years of working on faces you see on your screen, Olga Lorencin invites you to experience the finer skins in life.
Professional-Grade

Active, occlusive ingredients

25 Years of experience

Poured into every bottle

Cruelty Free

Tested on A-listers, never animals

Education First

Tested on A-listers, never animals
Our mission is to transform skin by blending together professional-grade formulations, skin-loving ingredients and 25 years of industry experience.
More of this
Pro-grade, active ingredients
Results-driven, efficacious formulations
25 Years of experience
Esthetician-made formulations
Chemical exfoliation
Buying less + cocktailing products
Cruelty Free
Made in the US
Less of this
Trendy, single ingredient formulations
"Marketing amounts" of ingredients
Physical exfoliation
Skincare developed in board rooms
Celebrating 25 years as the Queen of Acids
There's a reason her skincare cocktails are legendary—they work. For more than two decades, Olga has transformed thousands of complexions in her treatment room, practically overnight, with her signature acid blends.

Olga Lorencin is affectionately called "The Acid Queen" by her A-list clientele. The celebrity skincare guru is known for achieving transformative results using original, custom-blended skincare cocktails. Olga's passion was sparked growing up in Belgrade, where facials are customary as dental cleanings and skincare is approached as a science.
How It All Began
From age 13, Olga suffered from chronic acne and was personally driven to find an effective solution. She moved to Los Angeles and quickly became one of Beverly Hills most in-demand estheticians. Unsatisfied with standard facial protocols, she began making her own treatments, carefully blending active ingredients—antioxidants, enzymes and, yes, acids. Olga discovered that specific, synergistic acid combinations had the power to transform her congested complexion and achieve real results, seemingly overnight, for her clients.

Today, she applies the same meticulous, results-driven approach to developing each product in her Olga Lorencin skincare collection. Each product was tried by hundreds of clients, master estheticians and dermatologists. The clinic had an in-house lab, so to speak, and was therefore able to conduct first hand consumer studies. The products were tested on hundreds of subjects. Considering the stature of the clientele, products had to not only meet their expectations, but exceed them - which it did tenfold.

Skin care products that work require in-depth knowledge of skin physiology and equal knowledge of ingredients and how they work in synergy. This is why Olga chose to work with some of the best, world renowned formulators, John Garruto as well as Bethany Mc Carver. This two decade long collaboration produced products that you can confidently use knowing that they are of the utmost highest quality and have the safest track record.
Drag
1988
Olga starts her career as an esthetician working for Ole Henriksen.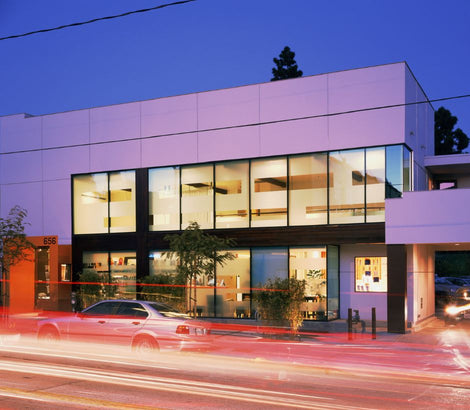 February 2002
After working as a lead esthetician at Ole Henriksen for 5 years, Olga opened Kinara Skincare Clinic and Spa. A 5000 square foot beauty mecca in the swankiest part of Los Angeles, on Robertson boulevard. Her already huge celebrity following now had a home for the next 18 years. Kinara instantly became a benchmark for transformative beauty treatments.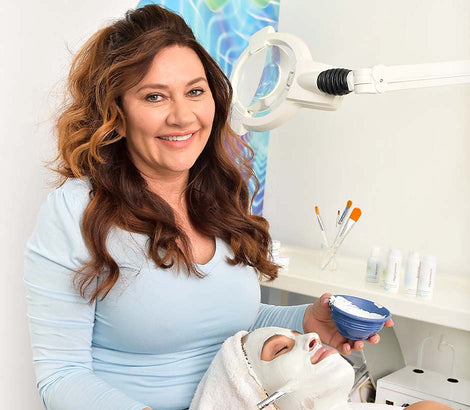 March 2003
Olga creates the Red Carpet Facial treatment for the Oscar awards season. It becomes an instant must-have prior to any big event. This treatment is a proprietary peel system that was compounded in pharmacies and there was nothing like it on the market.
2004
Olga's first two master crafted products arrived, Lactic Acid Hydrating Serum and Nighttime Skin Quencher. For these projects, Olga collaborated with a world-renowned formulator, John Garruto. This collaboration would last for the next 20 years.
2005 - 2018
Olga is recognized as one of the authorities in skincare education and went on to personally train over 100 estheticians and work on some of the most challenging skincare conditions. Over that span of her career she has worked with numerous dermatologist & plastic surgeons as their most trusted esthetician.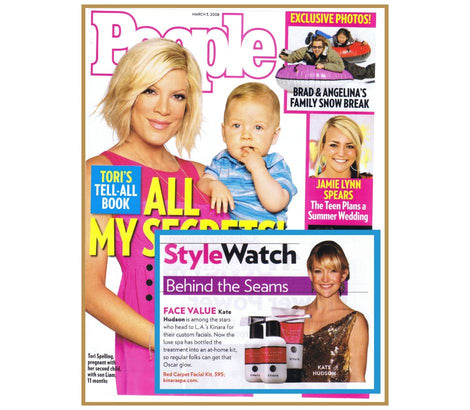 2007
After 4 years of testing Red Carpet Facial on Hollywood A-listers, Olga creates the cult-favorite Red Carpet Facial in a Box. 'Till this day it is skin care devotees' most valuable asset. It is often imitated, but never duplicated.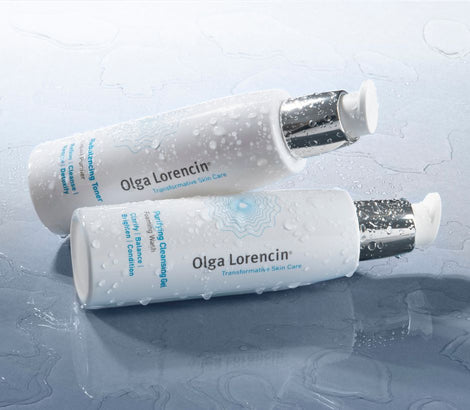 2008-2012
15 new transformative treatments continue to thrive at Kinara while the clinic introduces new, transformative products like:
- Intense Moisturizer
- Weightless Moisturizer
- Purifying Cleansing Gel
- Rebalancing Toner

We continue to carry other clinical brands that are vetted only in the treatment room, and not the boardroom.
2013-2015
Dry Skin Toner, Rehydrating Cleanser, and the first rendition of Heal the Need are created. Each product continues to emerge from long and careful testing on our clients as each product must perform and transform the skin. These are prolific and creative years. Olga conceptualizes and tests another five formulas that would emerge much later.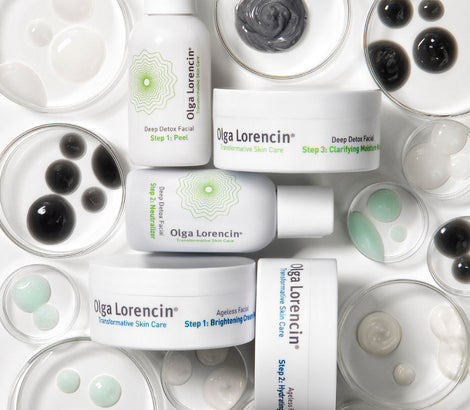 2016-2018
Deep Detox Facial in a Box and Ageless Facial in a Box are added to a small but potent family of OLSC products. This super potent, once per week at home treatments are an invaluable part of every busy woman's life. They were birthed from Olga's treatments with the same ingredients and system.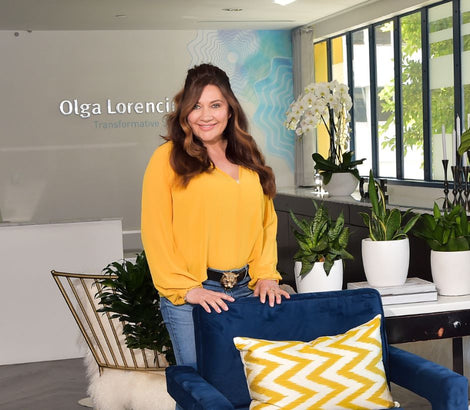 2018
After 18 years, Olga closes the doors of Kinara Skincare Clinic and Spa. While undoubtedly OLSC is one of the best skin care brands on the market, it never had a chance to really shine and gain wider brand awareness. While it was hugely popular locally and within celebrity circles, very few people knew that the brand even existed. Olga is currently fully dedicated to changing that injustice for all skin care connoisseurs.

As founder of Kinara skin clinic, she spent over two decades creating some of the most quintessential treatments and products that actually work. It's important to note that all of these products came straight out of the treatment room, and not the boardroom.
2020 - Now
Lactic Acid Hydrating Serum has its incredible 3rd rendition with even more potent ingredients. All products are rebranded in glass containers. Olga's original message has never changed for the past 20+ years.

"It's a matter of science, not fad. My methods are not trend based. I strive to get real results by actually fixing the problem" - Olga Lorencin
(September 2003, Hollywood Reporter)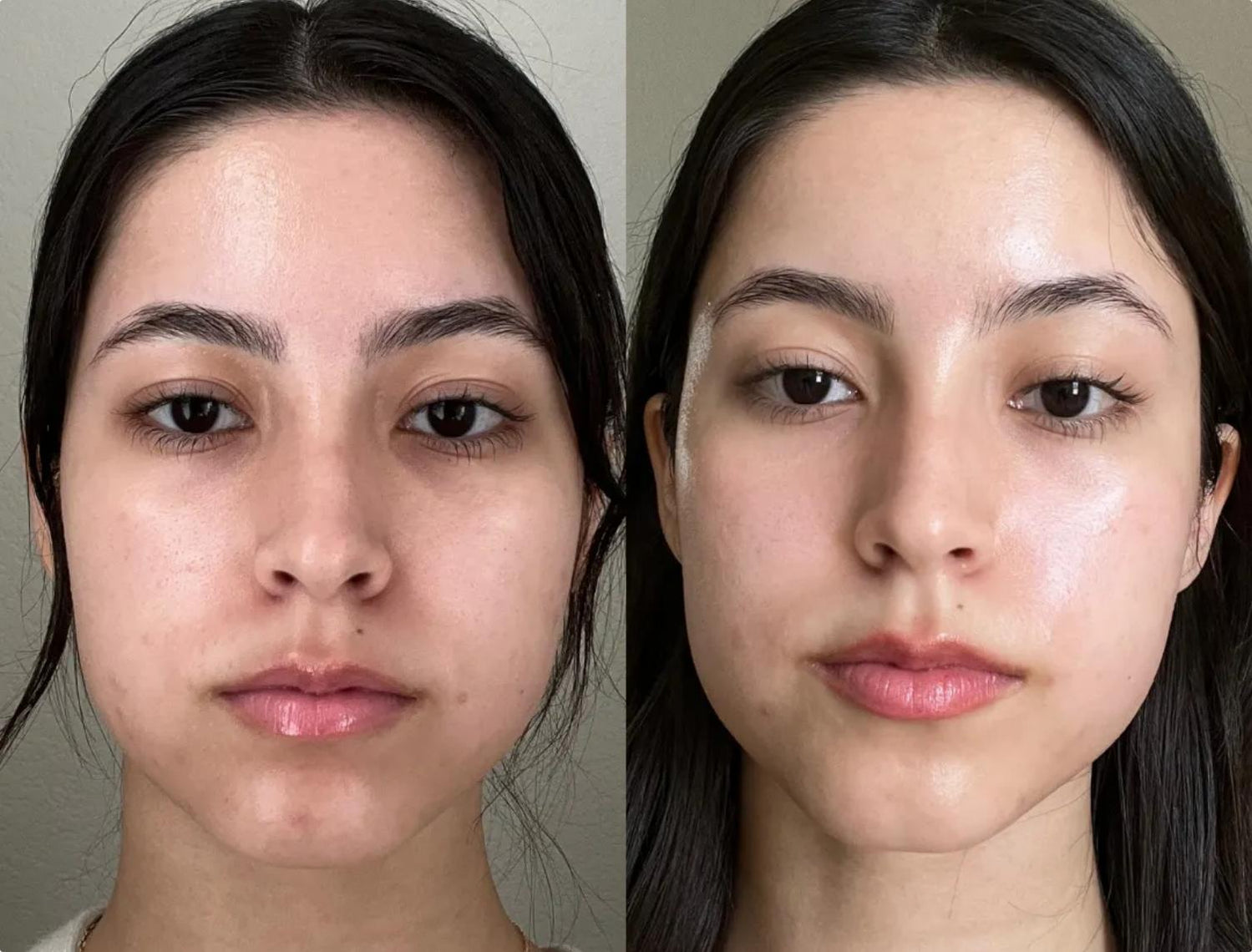 Results-driven skincare
"Cleanical" is the perfect description for Olga Lorencin Skincare products. Clean clinical skincare products combine natural ingredients with cutting-edge synthetically-created active ingredients to produce visible results. The synthetic ingredients created in a lab are safe and a sustainable alternative to depleting the Earth's natural resources. Our products are free from harmful toxins; and are considered safe for use and efficacious. We have utilized clinical testing to demonstrate the efficacy of our products on most skin conditions—particularly against the effects of aging.


Results to the left are take before and after the Red Carpet Facial Challenge.
"Olga is like 'wonder woman'. The glow she's able to bring out in my skin is unparalleled."
— Halle Berry
Loved by