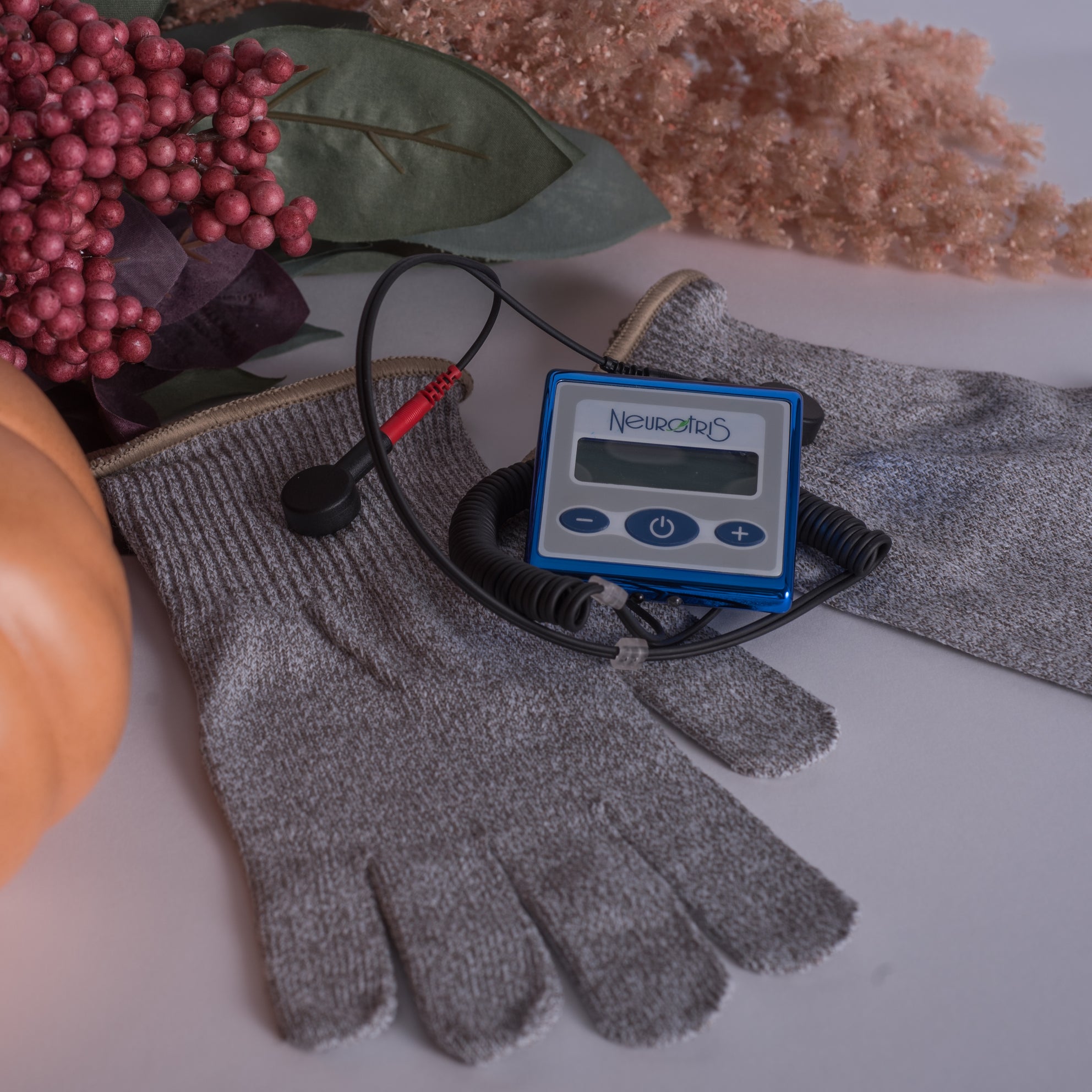 Neurotris Pico Toner with Microcurrent Gloves
Learn More
*Due to current circumstances we are temporarily halting the acceptance of returned goods on this specific item.
The Neurotris PICO Toner is a cutting-edge microcurrent system that utilizes patented silver gloves to lift, tone, and sculpt the face. Benefits of the PICO Toner microcurrent facial include increased collagen and elastin synthesis, lifted jowls and eyebrows, and a contoured jawline. Pico Toner can also be used on the body for the reduction of cellulite and stretch marks. This microcurrent device is perfect for anyone who wants to actively combat signs of aging and tone skin.
SKIN TYPE: Normal, Dry, Combination, and Oily
PROBLEM: Anti-aging, Fine lines, loss of firmness and elasticity, pores.
RESULTS: Reduces lines and wrinkles, tightens pores, lifts facial contours; jowls, eyebrows, jawline, etc, Improves muscle tone, reduces cellulite.
SPOTLIGHT ON: The only handheld microcurrent device designed for home use that features 2nd generation "constant waveform morphology."
PRO TIP: Use in between professional microcurrent treatments for optimal results.
DIRECTIONS: For wrinkle reduction, toning, tightening, lifting, use Program 1. To increase circulation, collagen, elastin, tighten pores, use Program 2
Neurotris Pico Toner with Microcurrent Gloves Reviews
Customer Reviews
Write a Review
Ask a Question